Jay and I set off from our wheeler road trail head at 445am without any hitches. I was hearing of an ice storm or heavy sleet hitting the area around are start time but no precip was falling. We started our usual run with a slightly slower pace. I was leading and my stomach was off. I was up at 2am rolling around in bed with stomach pains. Not sure whats up but it hurt. The beginning of the run didn't help it either.
As we approached the stone wall bordering a large field (are usual turn-around spot), I noticed the snowmobile tracks continued across the street to an adjacent field. We quietly ran through the field (private property) and came out onto Grafton land trust property.
Years ago I had run and rode these trails a few times. I wasn't sure how to access them (with the winter parking area being plowed in) but was sure that they did have entrance somewhere along wheeler road. We eventually found the entrance after about 30 minutes of running on solid snowmobile tracks and decided to double back to the road for a decent to the cars. All together we did 4.8 miles in just over and hour. We picked up the pace at the end as my stomach felt better.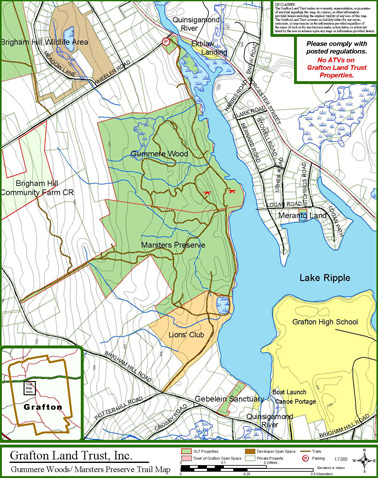 This is a map of the wheeler rd trails, with the parking entrance at the bottom of wheeler rd.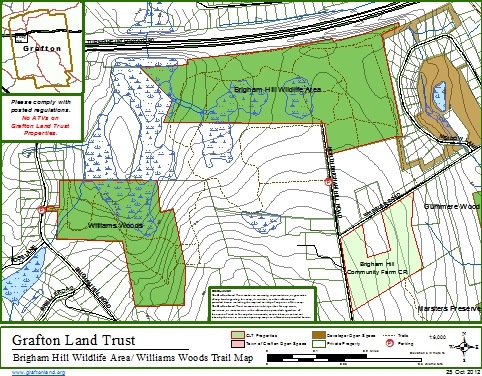 The Brigham hill wildlife area is the new/old spot we ran today. As you can see, a trail leads from wheeler rd into the woods (we cut through the land to the left of it initially and found the exit/entrance trail later)